Air Filter
Air Conditioning
Alternators
Alignment
Battery
Brakes
Cabin Air Filter
Computer Diagnosis
Cooling System
Clutch Replacements
CV Axles
Drivetrain (Differential)
Auto Electrical
Engine Replacement
Exhaust
Fuel Injection System
Fuel Filter
Headlamps
Inspection
Oil Changes, Oil and Filter
Scheduled Maintenance
Shocks & Struts
Spark Plugs
Starters
Steering
Suspension Repair
Tires and Wheels
Transmission Repair
Tune Ups and Diagnostics
Universal Joints
Windshield Wipers

Auto Repair and Auto Service

Fairway Automotive Service in Englewood CO 80112 provides auto repair and auto service for Highlands Ranch, Inverness, Englewood, Centennial, Castle Rock, Castle Pines.
We offer the best of auto service and repair, quality, and attention to detail to provide you with a peace of mind you have been looking for in an auto and truck service shop. We provide service for all American autos and trucks, Japanese autos and trucks and German autos and trucks.
Besides oil change, tune-ups and air conditioning repair (R-134 Freon) or engine overhaul for all American autos and trucks, Japanese autos and trucks and German autos and trucks (4x4), we provide you with Scheduled Auto Service Maintenance (15K, 30K, 60K, 90K....) for Ford, Chevy, Toyota, Nissan, Chrysler, Mercedes and many more.
We invite all Englewood, CO residences to come and experience the honest auto repair and auto service Fairway Auto Service has to offer. Our commitment goes beyond just repairing your vehicle. We pride ourselves on exceptional customer service. Our technicians are available to answer your questions about your vehicle repair and all repairs are approved by you before the work is done.
When repairing your auto transmission or replacing your headlights, alternator or your brake pads, our experienced and knowledgeable ASE Certified auto mechanics in Englewood will assure you of high standards when working on your precious auto or or 4x4 truck.
If your American autos and trucks, Japanese autos and trucks and German autos and trucks need suspension repair (shocks and struts), Fairway Auto Service in Englewood is your trusted mechanic shop you can depend on.
We can also assist you with any auto body dent repair, collision repair, paint and pin striping.
FOR OUR CLIENTS CONVINEINCE, A FREE SHUTTLE SERVICE WILL DRIVE YOU TO AND FROM YOUR DESTINATION (within 5 miles). We can assist you with car rental arrangement. Towing is also available.
Ask About Our Auto Body Paint and Collision
With over 80 combined years of hands-on experience, Fairway Collision Center will restore your vehicle to its original condition. We specialize in unibody repairs and custom auto painting. From the initial estimate to the final finish on repairs, your vehicle is handled with the highest level of professionalism and attention to detail. Fairway Collision Center in Englewood is your source for hail damage repair, accident repair, paintless dent removal and chassis or frame damage repair.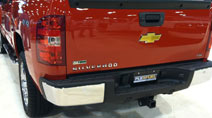 Rental car service is also available upon request.
COMPLEMENTARY
SHUTTLE SERVICE
For our clients
within 5 miles radius from
Fairway Auto Service in Englewood.