Air Filter
Air Conditioning
Alternators
Alignment
Battery
Brakes
Cabin Air Filter
Computer Diagnosis
Cooling System
Clutch Replacements
CV Axles
Drivetrain (Differential)
Auto Electrical
Engine Replacement
Exhaust
Fuel Injection System
Fuel Filter
Headlamps
Inspection
Oil Changes, Oil and Filter
Scheduled Maintenance
Shocks & Struts
Spark Plugs
Starters
Steering
Suspension Repair
Tires and Wheels
Transmission Repair
Tune Ups and Diagnostics
Universal Joints
Windshield Wipers

To better serve you,
please call to setup an
appointment 303-790-2299
Check Engine Light
Generally it means take your car or truck to a ASE Certified shop such as Fairway Auto Service in Englewood.
The Check Engine Light is a warning indicator—it means your vehicle's computer has determined that it is time for your scheduled service maintenance or a component or system in your emission control system is not working properly. Also some cars they have a combination of oil and check engine light.
When the light comes on, a diagnostic trouble codes is stored in the engine control module. These DTCs remain even if the light goes out. To address a Check Engine Light problem, the DTCs are retrieved and the appropriate troubleshooting information is followed in order to determine the problem.
If you have followed your manufacturer maintenance scheduled service, then the problem may be the emission.
Every vehicle manufactured in the U.S. has to first pass an Environmental Protection Agency (EPA) test called the Federal Test Procedure. This sets the acceptable limits of wear and/or failure for the emission control system—i.e., what conditions will ultimately cause a Check Engine Light to illuminate. These standards are closely regulated. If the emission control system is faulty and the vehicle is polluting the air, the Check Engine Light illuminates to alert the driver of this condition. (Note: A vehicle in this condition would fail an emissions inspection or smog check.)
Don't confuse the Check Engine Light with the maintenance or service light. These lights illuminate when a routine service is due. They are usually triggered by mileage, gallons of gasoline consumed, or some other type of vehicle-use measurement.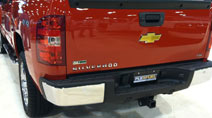 Fairway Auto Service - Engine repair, oil change, brakes, alignment and more...
Servicing Highlands Ranch, Inverness, Englewood, Centennial, Castle Pines, Castle Rock