Air Filter
Air Conditioning
Alternators
Alignment
Battery
Brakes
Cabin Air Filter
Computer Diagnosis
Cooling System
Clutch Replacements
CV Axles
Drivetrain (Differential)
Auto Electrical
Engine Replacement
Exhaust
Fuel Injection System
Fuel Filter
Headlamps
Inspection
Oil Changes, Oil and Filter
Scheduled Maintenance
Shocks & Struts
Spark Plugs
Starters
Steering
Suspension Repair
Tires and Wheels
Transmission Repair
Tune Ups and Diagnostics
Universal Joints
Windshield Wipers

To better serve you,
please call to setup an
appointment 303-790-2299
Transmission Repair in Englewood
Does your transmission gives you signs of slippage or rough or hard shifting? This may be the sign of sludge and varnish deposits. According to the Automatic Transmission Rebuilders Association, nine out of ten transmission failures are due to overheating and fluid contamination.
Unlike oil, which can be completely drained from your car's engine, most of the transmission fluid cannot be drained. Fairway Auto Service Transmission Fluid Exchange removes most, if not all, of the contaminated fluid, as well as varnish and sludge deposits. It also cleans the valve body, transmission cooler and torque converter to remove worn metal shavings that grind away your transmission's components. Doing so, will protect your transmission and revitalize the seals and O-rings .
Transmission repair must be done by an experienced ASE Certified transmission mechanic. Fairway Auto Service will give you the detailed information about your automatic transmission or manual transmission issues you may have by taking the transmission completely apart.
Fairway Auto Service in Englewood is your transmission shop you can count on to rebuilt transmission, auto transmission, truck transmission repair, transmission service for passenger cars, 4X4, AWD, and RVs.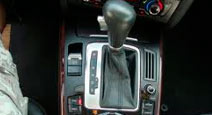 Fairway Auto Service - Engine repair, oil change, brakes, alignment and more...
Servicing Highlands Ranch, Inverness, Englewood, Centennial, Castle Pines, Castle Rock