Air Filter
Air Conditioning
Alternators
Alignment
Battery
Brakes
Cabin Air Filter
Computer Diagnosis
Cooling System
Clutch Replacements
CV Axles
Drivetrain (Differential)
Auto Electrical
Engine Replacement
Exhaust
Fuel Injection System
Fuel Filter
Headlamps
Inspection
Oil Changes, Oil and Filter
Scheduled Maintenance
Shocks & Struts
Spark Plugs
Starters
Steering
Suspension Repair
Tires and Wheels
Transmission Repair
Tune Ups and Diagnostics
Universal Joints
Windshield Wipers

To better serve you,
please call to setup an
appointment 303-790-2299
Pre Purchase Auto Inspection
Fairway Auto Service will assist you in making an educated decision when purchasing your new vehicle. So if you are in the market for purchasing a new car, truck, 4x4...you need to read the rest.
A comprehensive visual inspection will let you know the past, current, and potential problems before you buy your used car. An ASE Master Certified Technician will perform a comprehensive pre-purchase inspection uncovering: existing and hidden mechanical & electrical problems, flood damage, misuse, abuse, excessive wear & tear, etc...
Fairway Auto Service pre-purchase auto inspection will determining the true condition of your new investment.
What qualifies us?
ASE Master Certified Technician
ASE Certified in Engine Repair/Diagnostics
ASE Certified in Automatic Trans/Trans axle
ASE Certified in Manual Drive Train and Axles
ASE Certified in Suspension and Steering
ASE Certified in Brakes and ABS Systems
ASE Certified in Electrical/Electrical Systems
ASE Certified in Heating and Air Conditioning
ASE Certified in Engine Performance
Frame Specialist (Structural Analysis)
Body Specialist (Non-Structural Analysis)
Pre-Purchase Inspection:
30 Point Inspection - $99.00
Frame and Accident Inspection - $50.00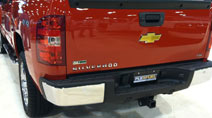 Fairway Auto Service - Engine repair, oil change, brakes, alignment and more...
Servicing Highlands Ranch, Inverness, Englewood, Centennial, Castle Pines, Castle Rock