Air Filter
Air Conditioning
Alternators
Alignment
Battery
Brakes
Cabin Air Filter
Computer Diagnosis
Cooling System
Clutch Replacements
CV Axles
Drivetrain (Differential)
Auto Electrical
Engine Replacement
Exhaust
Fuel Injection System
Fuel Filter
Headlamps
Inspection
Oil Changes, Oil and Filter
Scheduled Maintenance
Shocks & Struts
Spark Plugs
Starters
Steering
Suspension Repair
Tires and Wheels
Transmission Repair
Tune Ups and Diagnostics
Universal Joints
Windshield Wipers
To better serve you,
please call to setup an
appointment 303-790-2299
Auto and Truck Timing Belt Replacement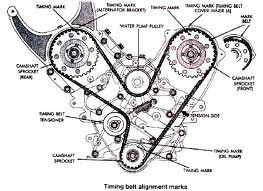 During regular maintenance on your vehicle at Fairway Auto Service in Englewood, we will remind you of your timing belt replacement (if needed). According to many auto manufacturers, timing belt, timing chain or cam belt is part of an internal combustion engine and needs to be replaced at around 70K miles (see your owners manuals or scheduled maintenance instructions).
Timing belt connects the crankshaft to the camshaft(s), which control the opening and closing of the engine's valves. Some cars only have one camshaft; others have more than one. Timing belts are used with engines that have overhead camshafts in place of the old timing chains because they're easier and cheaper to manufacture.
Replacement of timing belt or timing chain is extremely important in saving your engine form costly repairs.
Always remember, when having the timing belt replaced, you should also consider replacing the water pump, belt tensioner, thermostat and camshaft seals. They'll probably already be worn or about to wear out. Replacing them at the same time as your timing belt can save you money and time.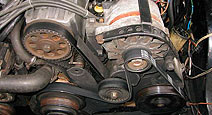 Fairway Auto Service - Engine repair, oil change, brakes, alignment and more...
Servicing Highlands Ranch, Inverness, Englewood, Centennial, Castle Pines, Castle Rock