Air Filter
Air Conditioning
Alternators
Alignment
Battery
Brakes
Cabin Air Filter
Computer Diagnosis
Cooling System
Clutch Replacements
CV Axles
Drivetrain (Differential)
Auto Electrical
Engine Replacement
Exhaust
Fuel Injection System
Fuel Filter
Headlamps
Inspection
Oil Changes, Oil and Filter
Scheduled Maintenance
Shocks & Struts
Spark Plugs
Starters
Steering
Suspension Repair
Tires and Wheels
Transmission Repair
Tune Ups and Diagnostics
Universal Joints
Windshield Wipers
To better serve you,
please call to setup an
appointment 303-790-2299
Tires & Wheels for auto, SUV, Trucks
Fairway Auto Service is made up of professionals that are enthusiasts just like you.
You will always get true custom advice on vehicle wheels and rims If you are in the market for a new performance tires, custom wheels or rims, then Fairway Auto Service is your wheel and tire experts.
Ask your service advisor about what works for your driving habits from easy town driving to high performance options for racing and off road (4x4) for your weekend pleasure.
Fairway Auto Service in Englewood is the ideal place for winter tires, snow tires and studded winter tires are also available for winter driving conditions. In Englewood we offer tires for your car, van, SUV, or truck for all weather conditions.
In order to preserve your tires, we highly suggest occasional tire rotation, balance and air pressure checks.
Mount and Balance Price
(Per Wheel)

Tire Size
Price
14" to 17"
18"to 20"
21" +
$21.00
$25.00
$28.00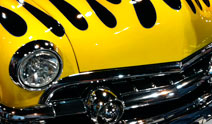 Fairway Auto Service - Engine repair, oil change, brakes, alignment and more...
Servicing Highlands Ranch, Inverness, Englewood, Centennial, Castle Pines, Castle Rock