Air Filter
Air Conditioning
Alternators
Alignment
Battery
Brakes
Cabin Air Filter
Computer Diagnosis
Cooling System
Clutch Replacements
CV Axles
Drivetrain (Differential)
Auto Electrical
Engine Replacement
Exhaust
Fuel Injection System
Fuel Filter
Headlamps
Inspection
Oil Changes, Oil and Filter
Scheduled Maintenance
Shocks & Struts
Spark Plugs
Starters
Steering
Suspension Repair
Tires and Wheels
Transmission Repair
Tune Ups and Diagnostics
Universal Joints
Windshield Wipers
Auto or Truck Tune Up

If you are having problem starting your car, van, SUV or truck, your idle speed is too low, which results in shakes, you may require an engine diagnostic which may relate to a tune up.
At Fairway Auto Service, tune up is still a relevant service, whether it includes SPARK PLUGS or not. When your car is properly tuned, the ignition system, fuel system, emission system and computer system are all working together, thus saving you money at the gas pump and making sure your car is emitting a minimum amount of pollutants.
Tune-up verification
Replacement of spark plugs
Emission level diagnostics
Timing/idle speed adjustment (if adjustable)
Complete maintenance inspection
All of the parts we install are guaranteed to meet or exceed manufacturer standards. Based on your manufacturer's recommendations, or as needed tune up will be performed on your vehicle.
To better serve you,
please call to setup an appointment 303-790-2299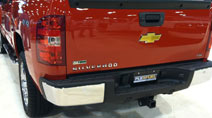 Fairway Auto Service - Engine repair, oil change, brakes, alignment and more...
Servicing Highlands Ranch, Inverness, Englewood, Centennial, Castle Pines, Castle Rock